Governor Gregg Abbott has pushed very hard for vouchers to fund religious schools, homeschooling, and anything else that calls itself a school. Texas has a state constitution that requires public schools, but voucher advocates abandon the language of state constitutions when they get in the way of their goal.
We know from experience that most vouchers will be used by students already enrolled in private or religious schools. We know that the cost of funding kids already in private schools will be enormous. More than 300,000 students attend private schools in Texas. Add in home schoolers, and you are looking at an annual cost of nearly $3 billion before any public school student has asked for a voucher.
We know from research studies that most of the public school kids who take vouchers will drop out of their religious school and return to their public school far behind their peers.
No group has been more effective in fighting to preserve public schools than Pastors for Texas Children. They have mobilized rural Republicans to stand strong for their public schools, which are the hub of their community.
PTC released the following report today: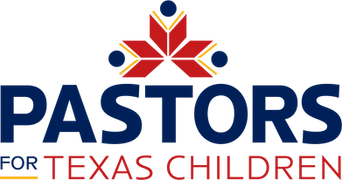 Call and Write Your Senator and Representative TODAY!
The SB 8 education savings account voucher bill will likely pass out of the Senate Education Committee today or tomorrow, then go to the Senate floor for a vote. It's been astonishing that the bill has been stalled in the Senate for the past week! As you know, the Texas Senate, under the leadership of Lt. Gov. Dan Patrick, has long supported private school vouchers. Contact your State Senator anyway! Our job is to influence and educate them!
Vouchers stop and die in the Texas House of Representatives. They will vote on Thursday on an amendment to the budget bill preventing public money from funding private schools. Here it is:
Call and email your State Representative before Thursday and urge him or her to support the Herrero Amendment prohibiting private school voucher funding.
You can find their Austin office numbers here.
PTC pastor Rev. Julio Guarneri, the pastor of Calvary Baptist Church in McAllen, has written a powerful letter to his state senator. It gives us all a good, succinct script for our talking points as we contact our policymakers.
It's our job before God to speak truth to power. God bless us all as we bear witness to God's truth and justice this week!
Senator Hinojosa,
I hope you had a good weekend. I attempted to call you on the phone this morning but you were in a meeting and I know this is a busy week for you. I hope to still be able to talk to you over the phone but in the meantime, let me share with you what I am calling about.
I am the Lead Pastor at Calvary Baptist Church in McAllen. I am also currently serving as president of the Baptist General Convention of Texas (Texas Baptists), to whom the Christian Life Commission relates. And I am with Pastors for Texas Children as well.
I am writing you in regard to SB 8 (Education savings account/school voucher bill). As a Baptist, as a pastor, and as a religious leader, I am opposed to SB 8 for several reasons. My conviction is that church and state should be separate. A free church in a free state is our ideal. Thus, I do not believe tax dollars should be used to fund religious education. Public tax dollars should be used for public schools. Religious causes should be supported by donations from private individuals.
There are only two choices for religious schools who receive help from tax credits. They either receive oversight from the government, which violates the separation of church and state, or they receive the benefit without accountability, which is wrong.
Furthermore, this measure seems to mostly benefit middle to upper class families, leaving lower income families either without enough of a tax credit to afford a private school or with an underfunded public school system. We will do a disservice to Texas if we leave lower income families at an educational disadvantage.
I know you have historically opposed school vouchers and I am thankful for that. I respectfully ask you to hold your position. As a religious leader I believe it is the right thing.
Please do not hesitate to call me or email me.
May you have a blessed Holy Week and a Happy Easter!
For our Texas children and our Texas future,
Julio S. Guarneri, Ph.D.
Calvary Baptist Church
McAllen, Texas


Pastors at the Capitol

PO Box 471155, Fort Worth, Texas, 76147