FOX "News" posted a slanderous, absurd, dim-witted article about public schools, based on the complaints of a rightwing fringe group group called "No Left Turn in Education." This group specializes in scare tactics and has a long list of books that they think should be banned.
In their eyes, educating "the whole child" is a nefarious plot to take away the role of parents. Social and emotional learning—like teaching children to be kind, to be considerate of others, to talk instead of fight—is insidious. No wonder people who watch FOX nonstop turn to homeschooling or religious schools, where their kids will get an inferior education.
FOX reports:
Educators at over 120 districts across the country are implementing a pervasive school curriculum that has been denounced by opponents as an effort to manipulate children's values and beliefs and replace parents as the primary moral authority in their child's lives, with many critics specifically pointing to similarities with programs from the Centers for Disease Control and Prevention (CDC) as a major point of contention.
The School Superintendent's Association (AASA), with the help of superintendents, board members and school administrators, is implementing the Learning 2025 program, which calls for an equity-focused, "holistic redesign" of the United States' public education system by 2025, in districts across the country
The parents' advocacy group, No Left Turn in Education (NLTE), is sounding the alarm about the curriculum's alleged ties to the CDC, especially since Learning 2025 outlines its plans as a solution to the fallout of the COVID-19 pandemic.
Learning 2025 frequently references the idea of a "Whole Child" educational framework to promote the notion that school districts should focus on a collective, whole community vision that is strikingly similar to the Whole School, Whole Community, Whole Child (WSCC) educational framework devised by the CDC.
Both programs place a strong emphasis on students' and teachers' social and emotional health, including employee wellness programs, as well as psychological and social services like school-based health and counseling centers.
PENNSYLVANIA DISTRICT CONSIDERS BRINGING 'FEELINGS' INTO MATH CURRICULUM AS SOME COMMUNITY MEMBERS BALK
NLTE Chief Operating Officer Melissa Jackson said Learning 2025 is just a new way to make money on the same CDC product because "the components are still the same" with the emphasis on utilizing the community to influence and curate the "Whole Child" and their personal ideals beyond reading, writing and arithmetic.
The CDC's "Whole Child" approach places its focus on psychological counseling and social services for students and teachers to further the "collaboration between education leaders and health sectors to improve each child's cognitive, physical, social, and emotional development," which is often referred to as social emotional learning (SEL).
SEL is advertised as a way to teach students social skills in support of their mental health and emotional wellbeing, but it has been criticized as a way to implement controversial topics like Critical Race Theory and Gender Theory. As a result, it has become a point of contention among parents, teachers and politicians who advocate for a strong academic emphasis at school and against classroom discussions that they feel should be left up to parents' discretion at home.
NLTE refers to SEL as "socially engineered learning" because instead of placing the emphasis on reading, writing and arithmetic, they argue it moves the focus away from academics to center on higher cognitive skills, like self-awareness, empathy and control of emotions.
EXCLUSIVE: LIBERAL FOUNDATIONS FUNNEL MILLIONS TO RED STATES FOR WOKE SCHOOL PROGRAMS; PARENTS DEMAND CHANGE
When reached for comment, the CDC told Fox News Digital that Learning 2025 "is not a CDC program," but a document about the program indicates a connection between the CDC and AASA.
"AASA is using the new model with our superintendent cadre," a document about the CDC's Whole Child program states. "We've updated all of our coordinated school health training materials to include the new model as the model for coordinated school health" and "We've created a booster session and updated training materials to reflect the WSCC [CDC] model."
The Center for Disease Control and Prevention (CDC) has been criticized and mocked from all sides after a series of muddled messages have baffled Americans amid a record surge in COVID-19 cases and the spread of the omicron variant. (iStock) (iStock)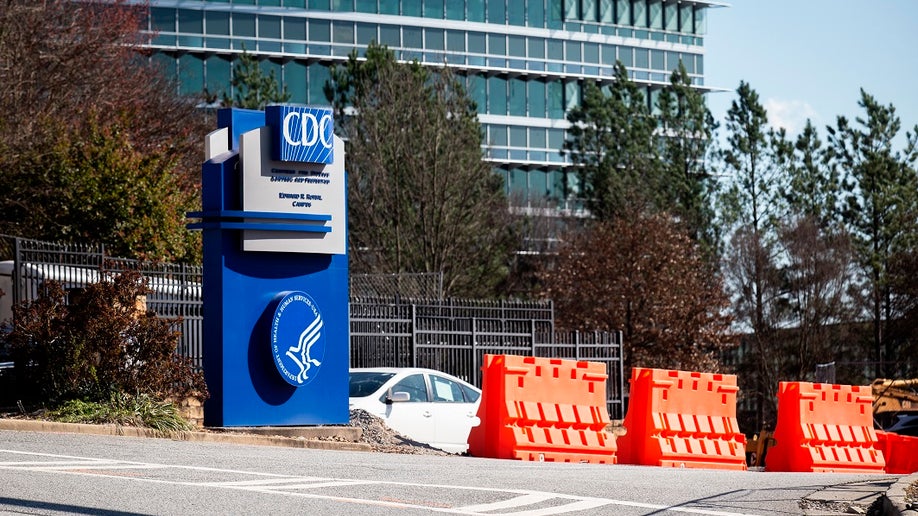 NLTE's Chief Research Officer Apryl Dukes pointed out that most people abided by the rules of the CDC and shut down when the COVID-19 pandemic hit in 2020, but she doesn't believe their framework is the answer to getting students back on track.
"Learning 2025 is [billed as] the answer to what has happened to the children," but "the root of the problem is not the COVID shutdown … goes back to the attack on culture," Dukes said.
"I have a problem accepting a program from the very same people that caused the problem," she added. "That's what I want parents to know, is that these organizations were part of it, and now they're offering you a solution to the problem."
BIDEN EXECUTIVE ORDER FOR 'WOKE' ARTIFICIAL INTELLIGENCE CALLED 'SOCIAL CANCER'
Holly Terei serves as NLTE's National Director of Teacher Coalition and attended a Learning 2025 conference last summer, where she observed the curriculum's framework in action. She said she also noticed the similarities between Learning 2025 and the CDC model.
The article goes on with more baloney, fear-mibgering, and lies. Parents who believe this garbage are being programmed to distrust and hate public schools.